Welcome to Casablanca Hyde Park
SOUTH TAMPA LUXURY LIVING AT AN AFFORDABLE PRICE
LONG-TERM AND SHORT-TERM APARTMENT RENTALS
Are you looking for serene, safe, attractive accommodations in South Tampa?
Casablanca of Hyde Park is your Affordable Hotel Alternative!
Walk to Bayshore Blvd. and the SOHO Entertainment District!
LUXURY APARTMENT LIVING
AT ITS FINEST
HISTORIC HYDE PARK
Just pick your adventure
If You're Looking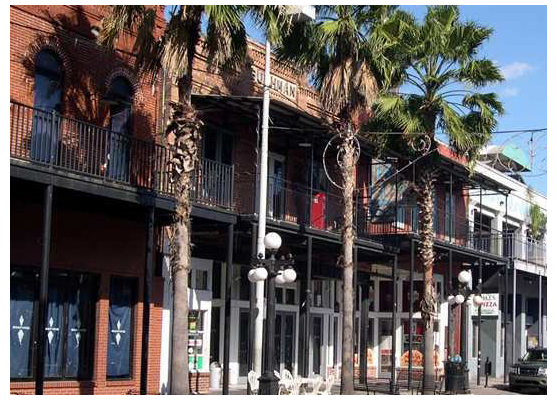 If you're looking for a great apartment for an annual or short-term rental (2 weeks to 9 months) – you'll love these exceptional apartments in a beautiful historic building. Casablanca of Hyde Park is located just two blocks from the "SOHO" area – Tampa's trendy entertainment district (Also called South Howard Avenue). The apartments, the building, and the immediate area are loaded with charm!
Read more about our 1-Bedroom furnished apartments and the Casablanca property HERE.
Our Great Location: 407 S. Melville Ave. Tampa FL
Discover the neighborhood and Hyde Park community HERE.
Learn More

Reviews
If you are looking for a quality, fully furnished apartment for a short-term stay in Tampa, I highly recommend you checking further into how to become the next tenant. In my current profession as a Travel Nurse, it can be difficult at times to find a well put together fully furnished apartment where the owner or property manager is willing to lease on a short-term basis.

The apartment was perfectly appointed with ample closet space, great bathroom, an excellent kitchen with updated appliances and washer and dryer. The owner and building manager provided me with a great experience during my stay and were readily available, polite and responsive to all my inquiries. The location of the apartment was another factor that made my experience in Tampa a success because it was located within walking distance to many stores and restaurants. I will surely come back in the near future if I pursue another nursing assignment in the Tampa area and I have also recommended this apartment to my fellow travel nurses.

Nathan B

________________________

I stumbled up Casablanca of Hyde Park on Corporate Housing by Owner after doing a lot of research online for a quality solution for a two month parents visit. I looked through many other options in South Tampa, from places in Davis Islands to other Hyde Park locations, and without a doubt this was the best choice. Since the first contact, David and Johan were highly professional and prompt in getting back to me.

I took a tour of the apartment prior to booking, it is modern, clean, updated, and fresh. Think of this as a higher quality solution for a short or long term stay. The location is spot on, parking is a breeze as you're allowed to park behind the building or in the street. (for the location, this is very rare). Must say Deanna the property manager and the handyman on call are very friendly and will go out of their way for you. I am very impressed by both value and quality you get by staying here.

The tenants that live in the building are also friendly and courteous, most of them young professionals. I'm grateful I found this option through corporate housing by owner,
I searched through craigslist, several rental sites , and drove around.

The whole Casablanca team is excellent,
5 stars all around. Highly recommend it.

Rui Tojais

***********
SOUTH TAMPA LUXURY LIVING AT AN AFFORDABLE PRICE